Lac Seul First Nation Chief, NAN Deputy Grand Chief respond to Papal apology
Tim Brody - Editor
WARNING: This story contains details some readers may find distressing.
Lac Seul First Nation and Nishnawbe Aski Nation are sharing their thoughts on an apology by Pope Francis to First Nations, Inuit and Metis delegates on April 1 at the Vatican, for the Catholic Church's role in Canada's residential school system.
The Municipality of Sioux Lookout is situated upon the traditional lands of Lac Seul First Nation.
Lac Seul First Nation is the lead for Bikiiwewinig Nindawaashishiiminaanak (Bringing Our Children Home Initiative), on behalf of 33 First Nations, Survivors, and partners, the Sioux Lookout First Nations Health Authority, and the Northern Nishnawbe Education Council. The Initiative is headquartered in Lac Seul and a suboffice in Thunder Bay. The Initiative will be searching for missing children that were at Pelican Lake Residential School. The school was operated by the Anglican Church.
The Pope told delegates, "I also feel shame - sorrow and shame - for the role that a number of Catholics, particularly those with educational responsibilities, have had in all these things that wounded you, in the abuses you suffered and in the lack of respect shown for your identity, your culture and even your spiritual values. All these things are contrary to the Gospel of Jesus Christ. For the deplorable conduct of those members of the Catholic Church, I ask for God's forgiveness and I want to say to you with all my heart: I am very sorry."
Chief Bull was pleased to hear the Pope apologize, stating, "It is a historic statement; the apology was long-awaited by the Survivors that attended Catholic church residential schools."
He went on to state, "The Catholic apology must now begin reparation and work together with survivors, families and communities."
Bull also commented, "Not all survivors attended Catholic residential schools. Survivors also attended residential schools run by other denominations. The apology, therefore, will not be as meaningful. What affects all Indigenous peoples in Canada is the Doctrine of Discovery of 1493. The Doctrine of Discovery laid claim over lands and resources and the superiority of Indigenous people. To this day, the document continues to influence government policy, impacting First Nations' lives. True reconciliation will not be fully realized until the document is rescinded."
Nishnawbe Aski Nation (NAN) Deputy Grand Chief Anna Betty Achneepineskum, on behalf of the NAN Executive Council, issued the following statement following the Pope's apology for the abuses suffered at Indian Residential Schools to Indigenous delegates at the Vatican this past week:
"It has taken tremendous courage for Survivors who have travelled so far to share their experiences at Residential Schools with Pope Francis. Our hearts are with Survivors, their families, communities, and all the children who never made it home.
"For years we have called for an apology from His Holiness for the harm done to generations of Indigenous Peoples. I am encouraged that Pope Francis is finally confronting the suffering inflicted on our people through the Residential School system and accepted his responsibility to apologize on behalf of the Roman Catholic Church.
"We acknowledge and respect that not all Survivors may accept his apology. For those who do, we hope this helps them find peace as their healing journey continues.
"Many Survivors have waited for decades for these words, and we pray for those who did not live long enough to hear them. We encourage His Holiness to deliver these words in person to our Nations as a symbol of the Church's commitment to reconciliation.
"We hope these words are followed by action, including a continuation of healing initiatives and activities for Survivors and their descendants. It is estimated that more than 10,000 youth went missing while attending Residential School institutions, and thousands of unmarked graves are now being recovered. The responsibility for this atrocity must be reflected in any process moving forward."
NAN supported a motion by MP Romeo Saganash in 2018 for Canadian Catholic bishops to request an apology by the Pope. The motion called on the Canadian Conference of Catholic Bishops to:
invite Pope Francis to Canada to apologize on behalf of the Catholic Church for its role in the Indian Residential
School system;
fulfill the Church's financial obligations to raise $25 million for Indigenous healing under the IRS Settlement
Agreement; and
make a consistent and sustained effort to provide relevant documents to Survivors.
An estimated 150,000 Indigenous children were taken from their families and sent to schools run by the Catholic, Protestant, and Presbyterian churches.
Resources to support those in distress due to the Indian Residential School system include the Indian Residential School Survivors Society at 1-800-721-0066, Indian Residential School (IRS) National Crisis Line at 1-866-925-4419, and Nishnawbe Aski Nation's NAN HOPE program at 1-844-626-4673.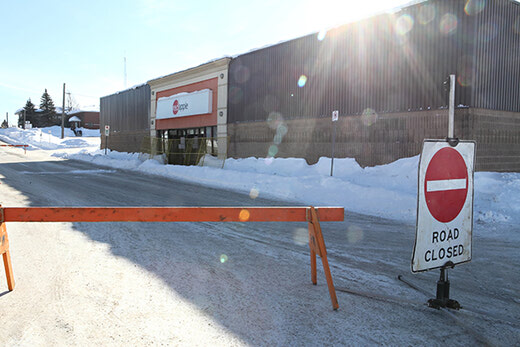 Tuesday, April 5, 2022
Front Street is a step closer to being able to fully reopen...