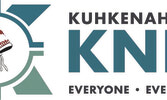 KNET announces multi-year project to increase bandwidth for 18 First Nations in Northwestern Ontario

Tim Brody - Editor

The Kuhkenah Network (KNET) has announced an upgrade to increase bandwidth for 18 First Nations in Northwestern Ontario on the NWOBEI Fibre Loop.
KNET explained in a July 27 press release that it has reached the Installation phase of a multi-year project plan to upgrade the First Nation, KNET, and Bell fibre optic broadband network and increase bandwidth with the following18 First Nations:

Bearskin Lake

Big Trout Lake (Kitchenuhmaykoosib Inninuwug)

Cat Lake

Deer Lake

Kasabonika Lake

Keewaywin

Kingfisher Lake

Muskrat Dam

North Spirit Lake

Pikangikum

Poplar Hill

Sachigo Lake

Sandy Lake

Slate Falls

Wapekeka

Wawakapewin

Weagamow

Wunnumin Lake

"KNET recognizes the leadership and expertise of the First Nations in working together with KNet to advocate to the funders and Bell for this critical upgrade," KNet shared. "Band Council Resolutions have been received from the First Nations supporting the project to proceed beyond planning to scheduling Installations. The project includes community technician training, site assessments, equipment installation at PoP (point of presence)10 Gpbs Router/ Cable Router, wireless access points In wireless served communities, backup batteries, and racks. The First Nations will have access to 10Gbps with the goal of the community-owned networks providing a minimum of 50/10Mbps to homes, businesses, and service centres."
Funding for the project is provided by The Ministry of Infrastructure's Improving Connectivity for Ontario program and Innovation, Science, and Economic Development Canada's Universal Broadband Fund.
KNET shared that it is also in progress or nearing completion of upgrading bandwidth to the following First Nations as part of other similar projects:

Lac Seul

Saugeen

Mishkeegogamang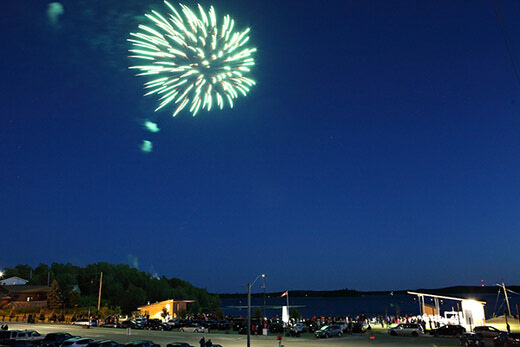 Wednesday, August 9, 2023
Fireworks are scheduled to light up the night sky above Sioux Lookout on August 12 courtesy of the Sioux Lookout Lions Club and Sioux Lookout Fire Department.
The fireworks show will take place at Farlinger Park (Town Beach) at dusk, weather permitting..