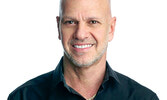 Kitchen Table Real Estate:
Prefab homes
Joseph Kateb
If you are looking to buy a house in Sioux Lookout, maybe a prefab house can be the answer.
Many people have told me that they are looking to buy a house in Sioux Lookout but can't find anything.
Everybody knows that finding a decent house in SLKT is not an easy task. But have you considered a prefab home?
Due to COVID 19, more and more buyers are opting for a prefab as an option for the nationwide housing shortage and prefab companies are having difficulty keeping up with demand. It takes only 7 to 8 weeks to build a prefab house, if you order yours NOW it will be ready in about six to nine months depending on where you order it.
Cost-wise a prefab home is cheaper than building a new conventional home because it costs less when built in a production line techniques. How much cheaper? It depends. As a new home there are a lot of options you can choose from, but generally you can save around 15%. For a $350,000 house that is around $50,000. You can figure the cost of your prefab around $250 per square foot when all is said and done (Plus the land cost).
Most prefab companies will normally require a 20% deposit when you place your order and the balance upon delivery.
If you already have your lot, the first step would be to secure financing with your bank. Not all institutions do loans for prefab houses.
While your house is been built you have to find a contractor to do the foundation for the house. The prefab company will send the house when you are ready and they will install it on the foundation.
The inside of the house is completely finished, with stove, fridge, microwave and even window cover. But, you will have to hire an electrician, plumber and carpenter to make the hookups and install the vinyl siding. So once the house is installed and connected, you are ready to move in.
It might be a more complex process than buying a house that is for sale but if you can't find one it maybe your best option if you really want to own a house.