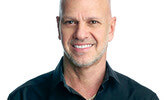 Kitchen Table Real Estate:
Canadian Real estate markets set another record earlier this year
As we move further into 2021 we face record sales activity and record low supply. Canadian Real Estate Association (CREA) reported home sales recorded over Canadian MLS Systems climbed 6.6 per cent between January and February to set another new all-time record.
As of the start of the New Year, the number of houses for sale across Canada was less than 100,000. In over 30 years of data this number has never been that low.
Shaun Cathcart, Senior Economist for CREA, commented that there is just not enough houses for sale for the amount of buyers. What we need to watch this year is new listings because active listings are very low right now.
Existing home owners will need to put their home on the market to have a healthier balance between buyers and sellers. Sales are already record setting right now. But demand is much stronger because sellers keep getting over asking prices. That means multiple buyers for the same property, and listing that get multiple offers still generate only one sale. That shows how strong demand is.
As we know, new residential construction in Sioux Lookout continues to face limiting factors, including higher costs and longer delivery times for building materials, and an ongoing labour skills shortage. So, if you are serious in becoming a homeowner in 2021, the best advice I can give you right now is to get a Real Estate Agent to work with you and to get a mortgage pre-approval as soon as you can. The competition between buyers is harsh. Presenting your offer with your pre-approval shows that you are serious and prepared, giving you a better chance to compete with other buyers.
Hope this information will help you become a homeowner in 2021. If you have any questions or would like to respond to this article, don't hesitate to post a comment in the electronic version of this article on the Sioux Lookout Bulletin website.