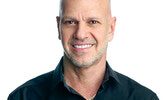 Kitchen Table Real Estate
Joseph Kateb -
Real Estate Sales Representative
Are you suffering
from FOMO?
Fear Of Missing Out has become one of the main drivers pushing Canadian Real Estate at record high prices and the Bank of Canada is apparently to blame.
The 76,259 residential properties that traded hands via Canadian MLS® Systems in March 2021 marked the highest level of activity of any month in history, nearly 14,000 more sales than the previous record set last July. One of the reasons: The Fear of missing out.
At the beginning of the pandemic the Bank of Canada (BOC) promised to keep interest rates low for a long period, to calm households, but instead, according to BMO senior economist Robert Kavcic, the BOC statement accidentally sparked a "fear of missing out on widely expected price gains and probably the increased speculation that those expectations bring."
And of course, sitting at home for nearly a full year will also get you thinking about said home to a dizzying degree. Is this where I want to be living? I need more space. Why don't I have a backyard? I've always hated elevators. Do I need to live downtown? Am I ever going to return to the office? Maybe working from home isn't so bad after all… As such, the actual national average home price was up a record 31.6% in March 2021 compared to March 2020.
According to the MLS® Home Price Index, on average, a house in Canada was worth in March 2021 a whopping 3.1% more than it was in February 2021. Slightly less than the 3.2% record gain in February. That is a 6.3% gain in 2 months.
That's why BMO chief economist Douglas Porter is joining others in saying this market is exuberance driven and it doesn't matter how much supply appears, it will be crushed by the fear of missing out on price gains or being locked out of the market. This is a panic-driven hoarding spree more like toilet-paper hoarding than it is an issue of a supply shortage.
With prices rising more than 20% from a year ago in nearly every small southern Ontario market I wonder how is the Sioux Lookout market doing?
Well! According to the MLS in 2020, 22 houses were sold in Sioux lookout at an average price of $245,000 compared to 45 houses in 2019 at an average price of $237,500. That is a 3.5% price increase. In 2018, 56 houses were sold at an average price of $246,750. So as you can see in 2020 we are at the same level as we were in 2018. Hmm! Not exactly like the national price index suggesting a 31.6% increase from March 2020 to March 2021.
It is surprising considering the housing shortage in Sioux lookout that the Real Estate market has not increased significantly. What is your opinion on why it is so?
You can respond to this article by posting your comment in the electronic version of this article on The Sioux Lookout Bulletin's website.