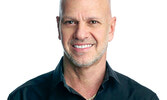 Kitchen Table Real Estate:
2020 a Record Year for Real Estate
Joseph Kateb
At the beginning of the pandemic analysts expected housing prices to fall as much as 5% by the end of the year. As we were getting into the lock down this spring, the market came almost to a halt. New Listings and house sales plummeted. Because we were in uncharted territory, it was hard to make predictions not knowing the result of the pandemic on us.
Certainly nobody anticipated that the market would bounce back and we would have a record year in 2020 with house prices advancing 13.8% on average nationwide year over year in November 2020. And if it wasn't for the different government support programs who helped maintain stability, the situation would be very different.
Here is a look at next year's expectation as per Shaun Cathcart, Canadian Real Estate Senior Economist. ''We are almost in 2021, market conditions nationally are the tightest they have ever been and sales activity continues to set records. Much like this virus, I don't see it all turning into a pumpkin on New Year's Eve, but at least vaccination is a light at the end of the tunnel. Immigration and population growth will ramp back up, mortgage rates are expected to continue to remain very low, and a place to call home is more important than ever. On top of that, the COVID-related shake-up to so much of daily life will likely continue to result in more people choosing to pull up stakes and move around. If anything, our forecast for another annual sales record in 2021 may be on the low side."
CREA expects the national average home price to rise as much as 9% next year. But not all think the same way. CMHC economist, Bob Dugan, predict that housing prices could fall as much as 7% going forward next year as a result of high unemployment and lower incomes due to COVID.
What does that tell us? That right now, even the 'experts' can't really predict the market.
The important thing is that in Sioux Lookout the market has been more stable than in big cities like Toronto, Vancouver or Montreal. Here, demand is expected to stay strong next year. If there are no big changes, we will continue to have more buyers than sellers creating a more stable environment.
So until we really find out where the market is going next year, let's all enjoy the Holidays and make it our best ever. That being said I am wishing you the best in the year to come!