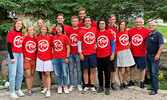 Journey of a lifetime for international youth

Tim Brody - Editor

An experience of a lifetime for 13 international youth.
For the 28th year, the Rotary Club of Sioux Lookout hosted the Rotary District 5550 International Camp which took the international youth on an eight-day, seven-night canoe excursion through the St. Raphael Signature Site, north of Sioux Lookout.
Their journey covered more than 160 kilometres and had eight portages, including a two-kilometre trek dubbed "killer portage".
While visiting Sioux Lookout, the international youth got to go on a float plane ride and pick blueberries in Alcona.
Their visit culminated with an international dinner on July 19 at St. Andrew's United Church.
Every canoeist cooked a dish from their country and helped recognize everyone who helped make the trip possible.
Rotary Club of Sioux Lookout President Kirk Drew accompanied the youth on their trip along with community member Andrea Degagne.
Drew made presentations to each of the youth at the international dinner.
"Each person received a certificate that they're now a voyageur, and they've travelled through certain parts of Northern Ontario, Canada. They all got a map showing the route and a picture of the participants in front of Vermilion Falls," Drew shared.
Ugne Laura Stukas, 19, from Denmark shared, "I went to the Rotary website, and they have a site where they show all the summer camps and I saw that there was a canoe camp here in Canada and it looked very nice and I thought I should try it, so that's what I did."
"I've never been to Canada before, so it was my first time doing this kind of trip. It was very, very nice and a very good experience," she added.
Stukas said she enjoyed the whole experience and the friendships she made, "It ended up being an amazing, amazing trip."
Arman Cosyn, 22, from Belgium, said he wanted to explore outside of Europe and when he saw the Canadian experience being offered by the Rotary Club of Sioux Lookout, he knew it was for him.
"I was instantly sold on the idea," he said. "The bugs I didn't account for, but it was fine if you put on enough bug spray," he confided, adding, "I'm pretty sure I'll do something like this again in the future. It was a really memorable trip."
Asked his favourite part of the trip, he responded, "I really liked the campfires at night when everyone is sitting at the campfire, cozy, with some marshmallows and stuff and the stories from everyone."
"I think most of my friends would be blown away by the experience. I'll definitely have some stories to tell at home," he said.
Metej Venhoda, 18, of the Czech Republic, said he was in a search of an adventure through Rotary and as someone who likes camping and canoeing, and never having been to Canada, he decided to try a new experience.
"I enjoyed every second of the trip actually. I think the thing that stayed with me the most was the evenings when we set up the camp together and played games by the fire," he said.
International youth The Bulletin spoke with universally agreed the portages were the most challenging part of the trip. "The two kilometre one, guess who had to carry two boats? Me, the youngest one. I managed, but it was a challenge," he said, clarifying he made the trek twice, carrying one boat at a time.
Antonio Juraga, 18, of Croatia shared, "I've always loved nature and being active. I've gone kayaking before, so I was kind of experienced in that area. I wanted to experience the Canadian wilderness, be one with nature for a week, no cell phone, no Wi-fi. You meet new people from all around the world."
He said the trip was everything he hoped it would be.
The best part he said, was the journey itself. "We spent around five hours a day paddling. It was real peaceful and quiet. The sounds of the birds, beautiful nature, that was the most beautiful part."
Community member Andrea Degagne, who accompanied the international youth on their adventure, said she learned about the annual adventure hosted by the club in 2019. "I heard this group had gone out and done this great big adventure and were coming home and asked Susan Barclay, 'how do I get involved with this? It's something I'm totally interested in, right up my alley.'"
Degagne booked her holidays in line with the trip and said it was an awesome experience.
She described the trip as "refreshing." "It was my vacation and it really was a vacation. Being able to share what we do in our everyday lives with a group of folks who, some of them this is the first time they've been in a lake that doesn't have a million boats on it, or in a canoe… it was really nice to be able to share what we take as everyday normal life with folks who are just seeing it for the first time."
"If I'm invited back, I'll definitely go. It was quite an experience," she commented.
Rotary Club of Sioux Lookout Treasurer Susan Barclay explained that there are International Camps held throughout the world by different Rotary Clubs and different Rotary Districts. "Some of them are outdoor camps, sailing, hiking, things like that, biking, some of them are more focused on science and other adventures. But we're the only one in Canada."
Drew said of leading participants on their Canadian adventure, "It's great. We're used to it, but for them it's an experience… they're in awe of seeing nobody, not seeing another person other than the group for six or seven days and the scenery and the quietness."
The international youth arrived on July 6 and departed on July 20.
This year's participants were Lorenz Springer - Austria, Valdemar Lund-Frank - Denmark, Tony Juraga - Croatia, Matt Venhoda - Czech Republic, Elsie Sarrau - Belgium, Ugne Stukas - Denmark, Christine Unger - Austria, Kuo Fang-Tung - Taiwan, Arman Cosyn - Belgium, Pablo Cartigny - France, Klara Kocova - Czech Republic, Ralph Unwin - England and Charlotte Prunevieille – France.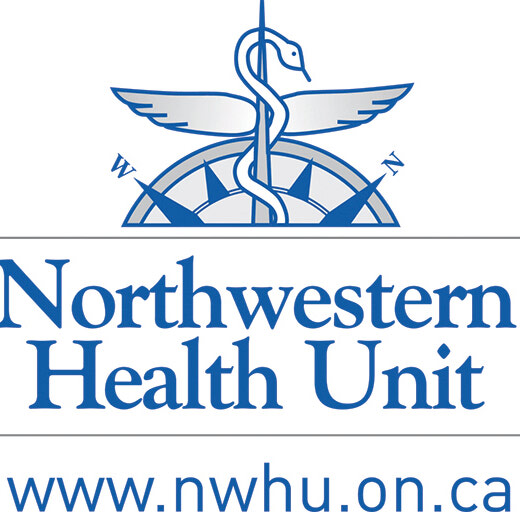 Tuesday, August 2, 2022
Recently the World Health Organization (WHO) declared monkeypox a global health emergency...