Ice Candle Memorial Service 2022
Sioux Lookout's annual Ice Candle Memorial Service took place on the evening of Dec. 23.
A service to remember and honour area residents departed in the past year, as well as loved ones departed in years past, the service began at St. Andrew's United Church.
The three-part ceremony, which included scripture readings, prayers, hymns, and the lighting of memorial candles, continued at St. Mary's Anglican Church and concluded at Sacred Heart Church. The service was conducted by members of St. Andrew's United Church, St. Mary's Anglican Church, Sacred Heart Church, and Cornerstone Christian Fellowship.
Due to poor weather conditions that evening, ice candles prepared by members of the Rotary Club of Sioux Lookout were placed on Dec. 26 in front of each of the three churches, as well as atop snow structures at Sacred Heart / Northway Cemetery, the Legion cemetery, and Hillcrest Cemetery.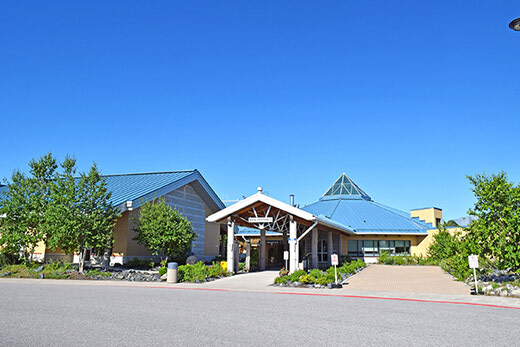 Tuesday, December 20, 2022
Municipal Council has approved a financial request made by the Sioux Lookout Meno Ya Win Health Centre (SLMHC) to assist in recruiting physicians to cover the hospital's emergency department in the new year...