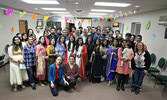 Holi Milan, Diwali, celebrated in Sioux Lookout, bringing people together
Tim Brody - Editor
A celebration of Holi Milan, the Hindu Festival of Colours, was held on March 4 at the Forest Inn and Conference Centre.
Karamjeet (Kam) Singh, regional manager for the Forest Inn & Conference Centre and Sunset Suites, as well as Assistant General Manager for Home Hardware in Sioux Lookout, said of hosting the celebration, "The main reason was to bring people together. Because of the small town, people come here, they spend a few months, a year, two years, they leave, they don't find the connection… The reason as a business owner, I wanted them to stay here. They stay here, they work for us, they grow with us, I wanted to show them this is a very good community to stay."
Singh explained that many employees of the Forest Inn & Conference Centre and Sunset Suites trace their roots to countries such as India, Pakistan, and Bangladesh.
The Forest Inn & Conference Centre hosted a party to celebrate Diwali, the Hindu Festival of Lights, on Oct. 22 last year and Singh said when that event was held, "We did not know that we had so many people in Sioux Lookout… when we tried to spread the word for Diwali, we saw some faces we have never seen, so we started to get to know people."
"We were really lacking this celebration in Sioux Lookout, that was something we really needed to bring, as an investor and owner, we thought we should take the initiative," Singh said of holding the celebrations.
An estimated 60-70 people attended the Holi Milan celebration at the Forest Inn and Conference Centre, sharing food and the company of fellow employees, family, and friends.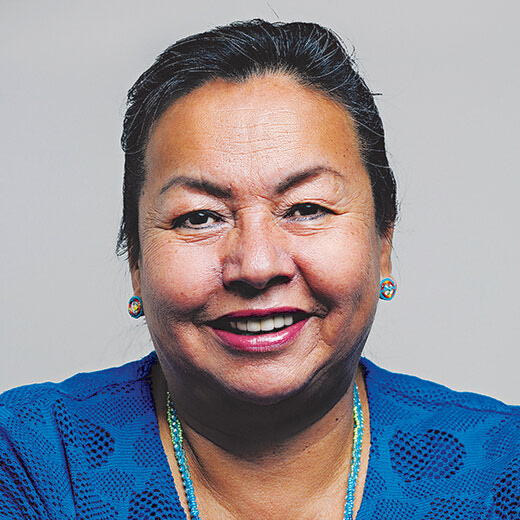 Tuesday, March 14, 2023
SLFNHA's Chief Operating Officer, Janet Gordon, has worked with SLFNHA since its beginning in the early 90's. In honor of International Women's Day and Women's History Month, SLFNHA presents some questions and answers with Janet about her career...