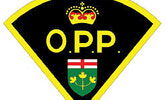 Highway 72 head on collision under investigation
Tim Brody - Editor
Sioux Lookout OPP are continuing their investigation into a head on motor vehicle collision that happened on January 19 at 9:10 p.m. on Highway 72.
Police report that a sports utility vehicle (SUV) and a pickup truck collided 10 kilometres south of Sioux Lookout, east of Cedar Point Drive.
Members of the Sioux Lookout Fire Department extricated the driver of the SUV.
Police report that both drivers received serious injuries and were flown to Thunder Bay for further medical treatment.
Three other passengers in the pickup truck also required further medical attention.
None of the injuries are considered life threatening at this time.
Northwest Emergency Medical Service (EMS) and OPP Technical Traffic Investigators were also called to the scene.
The cause of the collision remains under investigation.
The collision resulted in Highway 72 being closed for over 12 hours.
Comments from Facebook:
Dorothy Broderick: We are so lucky to have excellent police, EMS, and firefighters. Between them all people's lives were saved in extreme cold.
Liisa Kolehmainen: Dorothy Broderick Agreed! Scary enough to be in an accident and then have the added danger of extreme cold.