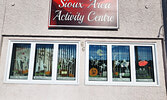 Halloween themed window at Senior Activity Centre promotes current programs
Andre Gomelyuk - Staff Writer
Charron Sippola, a committee member for the Sioux Area Seniors Activity Centre, is promoting programs being offered at the Senior Centre in her latest painting on the building's Front Street facing windows.
These programs include bus trips, coffee and tea times, card playing, also lunch and learns.
Sippola, with the help of Sandra Lockhart and Joan Kydd, created a Halloween themed display featuring monsters enjoying coffee and tea, Monday mornings from 9 -11:30 a.m., ghosts wearing boots preparing for their walks on Tuesday mornings at 10 a.m., witches brewing in a cauldron to promote the lunch and learn program. Sippola shared, "Teach you how to cook a lunch and eat it," ghosts holding cards with weekly bridge, 500 and cribbage games coordinated weekly on Wednesdays, and skeletons and ghosts on a bus as they offer occasional group bus trips to attend out-of-town events and shopping. "After Halloween, I'll do something for Remembrance Day, then we will do Christmas," Sippola added.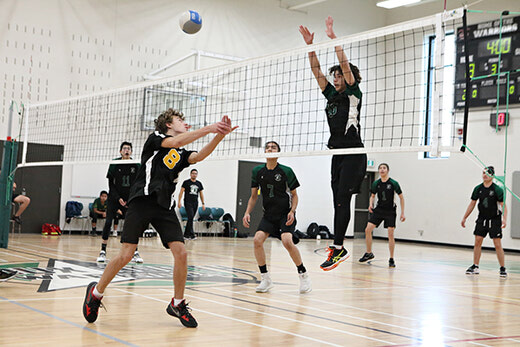 Tuesday, October 25, 2022
The Sioux North High School Warriors visited Dryden High School on Oct. 18 to take on the Dryden High School Eagles...