Fun with SLFNHA
Sioux Lookout First Nations Health Authority (SLFHNA) invited community members and visitors to town to visit them at their Development Services office at 42 King Street for a free BBQ on August 4.
The event also featured bouncy castles and face painting.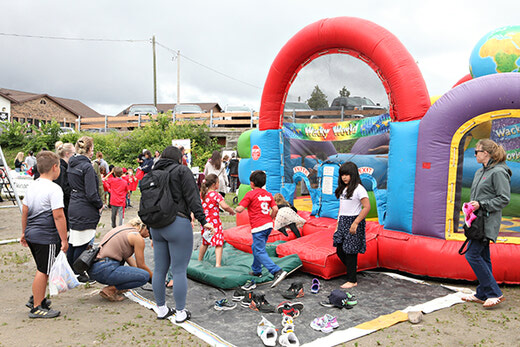 Tuesday, August 23, 2022
Tikinagan Child and Family Services welcomed the community and visitors to town on August 3 at their Tikinagan Fun Day event, which featured bouncy castles, a BBQ, games and lots of fun.