Fun with Santa
Hosted by member organizations of the Sioux Lookout Child and Family Health Network, local families had an opportunity at the Legion on the afternoon of Dec. 4 to get photos of their children with Santa Claus.
Children and their families were also able to decorate cookies, ornaments, and gift tags, take part in activities such as pin the clothes on the snow person, and enjoy a light snack and refreshments.
More than 300 people attended the event, which was organized by representatives from Independent First Nations Alliance, Early ON, FIREFLY, Community Living Dryden - Sioux Lookout, Northwestern Health Unit, Kenora District Services Board, Sioux Lookout First Nations Health Authority, and Ontario Native Women's Association.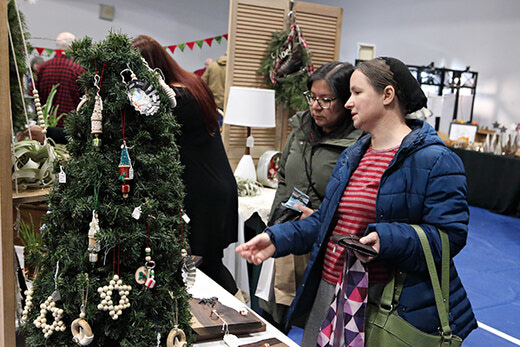 Tuesday, December 6, 2022
Nearly 600 people visited this year's Christmas Arts and Craft Fair, hosted by the Friends of Cedar Bay, which was held at the Recreation Centre on Dec. 3...