Fun Skate
Members of the Sioux Lookout Skating Club had an opportunity to showcase their growth and improvement on the skills and elements they've been working on this skating season at a Fun Skate event presented by the club on Dec. 17 at the Sioux Lookout Memorial Arena.
Volunteer judges evaluated the skaters to help them back into competitive form. The event was also an opportunity for family and community members to see what the skaters have been working on.
The club hosted a family skate following the event.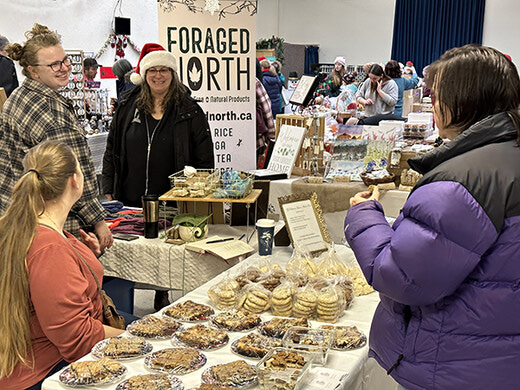 Tuesday, December 20, 2022
A Last Minute Market presented by the Sioux Lookout Chamber of Commerce gave community members the opportunity to find those last minute Christmas gifts for the special people in their lives.