"Frozen Butts and Onion Sandwiches", former Sioux Lookout resident shares the story of his life
Mike Lawrence - Staff Writer
Correction: A previous version of this story incorrectly stated that John Korobanik's brother Tom Korobanik passed away in 2013. The story should have stated that Tom passed away in 2015. Our apologies for the error.
If a picture is worth a thousand words, how many words does it take to paint the picture of a life? That's a question John Korobanik may have been pondering as he worked to capture his life in words for his latest book, titled "Frozen Butts and Onion Sandwiches". Korobanik describes the book as, "My story of growing up poor in a family of 14 kids in a 252-sq. ft house in Sioux Lookout, through tribulations of maturing in Nelson, a 50-year journalism career, tangles with death, and into retirement."
This is the second book published by Korobanik, who was born and raised in Sioux Lookout before leaving to pursue a career in journalism in 1965. His first book was titled "Visionary: The Ernie Gare Story", which he published in 2021. In "Visionary", Korobanik explored the life of Ernie Gare who, among other things, made a lasting impact on Canadian sports when he started the first university scholarship for hockey and skiing.
It was during his work on "Visionary" that Korobanik decided to return to another biographical story he had been working on, this time his own.
In a phone conversation from his home in St. Albert, Alberta, Korobanik explained, "The original version was a long-term project that I first started mulling over back in mid-1996. I'd had a ruptured brain aneurism, and I started thinking I should write my story for my two boys, but it kept getting put on the back burner for work and life. Then, when my younger brother Tom passed away in 2015, I figured I'd better get this done. I sat down and I threw that one together. That was the only way to describe writing the book. It was only intended for my two boys, so they would know something about their dad, and their ancestors."
Korobanik added, "The reason I did that book was because my dad refused to tell us anything about his family besides saying just that they were all dead. He fled Ukraine in 1929, just before the Holodomor, Stalin's 'death by starvation', that killed millions of Ukrainians. My dad would say, 'All you need to know is my family all died. They all starved to death and there is nobody left'. I didn't want my boys left wondering about their family."
While initially only intending for his story to be for his boys, once it was finished things took a turn. As Korobanik explains it, "I sat down and threw that together and then in a tactical error, I posted something on social media saying that after years of talking about this it was finally finished. Susan Malcom, who is also from Sioux Lookout, saw the post and asked if she could read the book, so I sent her one, she read it, she told someone else about it, and soon other people wanted to read it." Korobanik soon found himself sold out of the original 25 copies he had gotten printed, stating, "Once those 25 were gone, I forgot about it until I wrote the Gare book. It was then that I thought 'Well, let's redo this book into something I'm semi happy with'."
As he was finishing up "Visionary", Korobanik decided that since he had already established a solid writing routine, he'd keep the momentum going and return to his life story. As he notes, "When I was doing the Gare book I really had to be disciplined. You have to be disciplined to do these things; you have to tell yourself 'I'm going to work on this book for three hours every morning'. And that's what I did for two years with the Gare book, so, I was already in that routine, and I just continued on with my book. It was never originally intended to be for sale… I wrote it for my two boys. But I figured, 'Well, let's take another run at this thing' and I made it something that I was happier with."
Asked when he first discovered his love of writing, Korobanik relates, "I've been a journalist since 1965. I left Sioux Lookout to move to Nelson, to take a job at the Nelson Daily News, which no longer exists. I was working at the Canadian Imperial Bank of Commerce in Sioux Lookout; you know, as a kid you grow up wanting to be an athlete and hoping to join the NHL and stuff, but I realized that wasn't going to happen. I really enjoyed statistics, and stories… I used to read the newspapers at the YMCA there (in Sioux Lookout), the Winnipeg Free Press and the Winnipeg Tribune, and one day I saw one ad for the Nelson Daily News looking for a sportswriter. I sent them a letter and said I'm coming out of high school, and I don't have much experience, but being a small newspaper, they said to come on out. I've been writing ever since."
Asked what keeps him engaged in the medium after all these years, Korobanik responded, "Just telling a story. I don't consider myself a writer as much as a reporter. I spent 20 years working with the Canadian Press where you just report the news, report the facts. I just enjoyed talking to people, sitting down over a coffee or beer and throwing tape recorder on the table and having a friendly conversation. I'm not a good enough, colorful enough writer to be a fiction writer. I did tackle a book, it's sitting in the back there, its half done, a non-fiction murder mystery book. I found it very difficult. You really need a vivid imagination to put in all that background color and description in order to make the characters come alive."
When asked about a favorite anecdote from the book, Korobanik shared that, although there were many that stood out, "One of my favorite parts of the book is telling the tale of the night I drove the Nelson Daily News company car over a 25-foot cliff and into Kootenay Lake. The next day we couldn't locate the Volkswagen…the publisher was out in his boat with a long pole but had no luck. Finally, they had to get a helicopter to fly over and locate it, about 50 feet down the lake where it had floated before sinking. Somehow, I didn't get fired!"
Copies of "Frozen Butts and Onion Sandwiches" have been ordered by the Sioux Lookout Chamber of Commerce and will be available for purchase at the Travel Information Centre once they arrive. The Chamber notes that they should have copies by the end of May.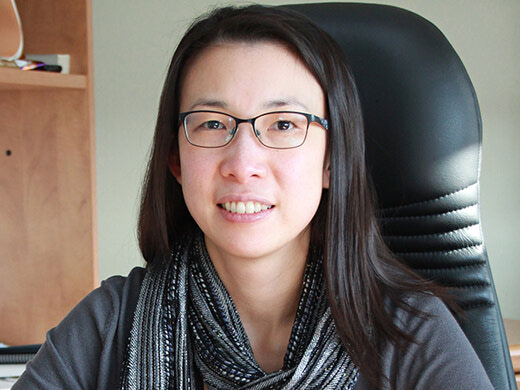 Tuesday, May 10, 2022
"Our local incidence rate and percent positivity both remain fairly steady week to week...,," Northwestern Health Unit Medical Officer of Health Dr. Kit Young Hoon shared with regional media on May 3.