From The Mayor's Desk
Doug Lawrance, Sioux Lookout Mayor
Mayor's Inaugural Address to 2022 -2026 Council – November 16, 2022
Good evening to this inaugural meeting of the Sioux Lookout Council for the next four years. Welcome to all of you here and those following the proceedings on-line. As we start a new term, we end the previous term. So let's acknowledge those who served on the previous Council including Cal Southall, Don Fenelon, John Bath, Joyce Timpson, Cory Lago, Joe Cassidy, and Connor Howie. On behalf of the community, thank you for your service. It was a pleasure to work with all of you.
An election was just held, as it is every four years, and a new Council has been elected. Nine people ran for six Council positions and I would like to acknowledge those who ran, but were not elected. Thank you, Manuela Michelizzi, Dan Rioux, and Brent Wesley, you have stepped out in a big way, participated, and strengthened our democratic process.
Six were elected as Councillors, and here you are. Congratulations to returning Councillors Joyce Timpson, Cory Lago, and Joe Cassidy. And welcome to new Councillors Joan Cosco, Luc Beaulne, and Reece Van Breda. I look forward to working with each and every one of you.
In a town in which somewhere between 30% and 50% of our residents identify as Indigenous, we do not have an Indigenous voice at the table. So it is important that we acknowledge that we are on the traditional territory of the Lac Seul First Nation, within the area of Treaty 3, and that many of the people and communities for who we act as a hub come from the areas of Treaties 5 and 9, the Nishnawbe Aski Nation. And it is important that we recognize both the history and the emerging nature of our relationship with Indigenous people and communities as we make our decisions at this table.
For the newcomers, you each will bring different contributions – yes Councillor Van Breda - new ideas and a fresh perspective. Yes Councillor Cosco – let's solve our issues ourselves and be ready and willing to work with anyone who is willing to contribute to the solution. And yes Councillor Beaulne – let's meet with and listen to the citizens of Sioux Lookout on the issues they care about.
As I considered what I might say in this inaugural address, I thought I had some good ideas. Then, for reference, I reread what I had written and said at the 2014 inaugural Council meeting, at the 2018 inaugural Council meeting, what I wrote for the Bulletin's election coverage in September, and what I said in October at the closing meeting of the last Council -- I decided to do my best not to repeat myself. So it was back to the drawing board.
Having mentioned the Bulletin, I would like to tip my hat to Tim Brody of the Bulletin for your on-going coverage of community events. We are a very fortunate community to still have an independent local paper. Your coverage of the election has helped the community in making their choices and helped me with tonight's address.
As Chair of Council meetings, I have the privilege of speaking last on items being considered. I take that as both a responsibility and a privilege. The privilege comes from being able to hear the viewpoints of each Councillor before speaking myself. Often, I need not say much at all after the collective wisdom has spoken. The responsibility comes when there is disagreement and a solution that reflects all those viewpoints must, if possible, be crafted.
It doesn't always work. Occasionally, on some issues I use my position as Chair to speak first if I feel some influence might be needed or if I feel I may have something of unique value to state before discussion starts. It is certainly not always possible to arrive at a decision with which all Councillors agree. But once the majority has decided, it is my observation that all Council typically buys in, especially if they can feel that their voice was heard and considered.
Back to the Bulletin. The September 28th edition included the Q&A with Municipal election candidates. Here are some of the things you said that you wanted for Sioux Lookout, or for the Municipality to work on, that I think we can all generally find value with:
Elected officials are meant to represent the wants and needs of all Sioux voters and make decisions that have these perceptions in mind
Council needs the voice of the up-and-coming generation to build an equitable and diverse community
Housing, housing, housing
Affordable housing, transitional housing, and emergency housing are all needed
Partner with developers, private contractors, and citizens……so that more housing can grow
We need to create a diverse community where everyone feels valued
Issues are well known: housing, daycare, employee shortage, inclusion, infrastructure, recreation, truth and reconciliation
Use our taxes to support the community as a whole in a fiscally responsible manner
Ensure the town employees are supported in a way that will guarantee staff retention and growth
We need to make sure everyone is included, we need Indigenous voices
We need to work on the issues: housing, property taxes, long term care, infrastructure, parks and recreation, road maintenance, tourism
We need to develop amenities that will keep people here

Diversity in housing
Retention of supportive neighbourhoods
Face the crisis in healthcare and the shortage of healthcare professionals, and work with all healthcare providers in addressing this matter
Continue to focus on our advocacy role with higher levels of government to address issues
Boat launches
Homelessness
Infrastructure
Town Beach docking system
Policing costs
MPAC assessment freeze
Continue with the developments that are underway
Recognize challenges and opportunities from our role as Hub of the North
Complete Cedar Bay Development Plan
Continue addressing issues associated with mental health and addictions
And many of you said many of the same things. And yes, there were some things said by only one or two.
And yes, I used discretion in what I included, omitted, and edited.
And yes, that is my privilege.

Let's look ahead to some specifics that we will be working on this term:
Our Community Safety and Well-Being Plan –
The CSWB Plan was developed by the Municipality through a collaboration with many organizations and agencies, and input from the residents of Sioux Lookout. The Plan consists of strategies and supporting actions. Implementation of the Community Safety and Well-Being Plan will assist in improving the coordination of services, collaboration, information sharing, advocacy and partnerships among local government, agencies and organizations - ultimately to improve the community safety and well-being for Sioux Lookout Residents

Bigwood Lake Development –
This project will extend water and sanitary sewer services to the Bigwood Lake and North Airport Commercial Development areas. This will facilitate the development of serviced lands for industrial, commercial and residential purposes, as recommended in the 2017-18 Growth Plan.

Ongoing infrastructure renewal, in accordance with our Asset Management Plan-
Council is committed to providing appropriate core/critical infrastructure (water, wastewater, roads, etc.) in a manner that acknowledges the significant backlog in investment in this area (going back decades); acknowledges the limited ability of the Municipality to fund these investments through property taxation alone; acknowledges the need to work with and leverage funding from Provincial and Federal orders of government; and recognizes the desire to meet current needs while planning for the future. Asset Management Planning also will assist the Municipality in identifying and prioritizing our infrastructure replacements, upgrades, and investments.

Facilitation of Housing development –
We will continue with the development of land to support new housing, including: First Ave, behind Tim Hortons by the DQ, the Bigwood Lake Development, MNR Property near the MNR Fire Centre, the Hilcrest development. We must do our utmost to fill the housing gap experienced by so many people in so many sectors

Health Care Engagement –
We all now recognize the growing crisis and need in health care services. Specific initiatives we will work on include: continual follow up with the Provincial Government for promised long term care Beds; continue our facilitation to bring detox and addictions services to Sioux Lookout; continue and grow our involvement on recruitment of physicians and health care workers; continue our engagement with the new Kiiwetinoong Ontario Health Team. We must continue to serve a convening and collaborative role among key health care and related sector stakeholders to ensure the provision of services to our Municipality and to those for who we serve as the "Hub of the North".

Policing Costs –
We will continue with our goal to lower policing costs per household such that we normalize Sioux Lookout's policing costs. The current policing cost formula simply does not work for our community, largely since we act as a hub to many northern communities.

Ukraine Sister City –
We were introduced to the sister city program from Federal MP Eric Melillo's office. The idea is to build a relationship with a town in Ukraine of similar size and activity as ours and to provide support and connection to each other. Through careful consideration, working with the MP's Office, we chose to sister with Vashkivtsi in the Chernivtsi Region of Western Ukraine
Vashkivtsi is about the same size as Sioux Lookout, and there are some things on which we can look to build a relationship. We have Blueberry Festival, they have Malanka Festival. Sioux Lookout acts as a health care hub for many First Nation communities, Vashkivtsi is home to Bukovinian State Medical University. Our age demographics are similar, and this may enhance youth engagement. Hockey and soccer are played in both towns, possibly allowing for a sporting exchange program. While Vashkivtsi has a large unemployment rate we have jobs available, the possibility of immigration to Sioux Lookout can be explored

Trails -
We will continue our ongoing commitment to secure funding to reconstruct the Umfreville Trail, to promote a truly connected community, promote safety, and encourage cycling by extending our bike lanes, and to enhance other trails with wayfinding signage and maps. We will work with local groups to maximize the use of existing trails; and, we will work with MNR regarding Crown Land release in and around Cedar Bay
Recreation Centre Enhancement Projects –
We will acquire a new battery-operated ice resurfacing machine. And we hope to upgrade the heating system utilizing waste heat from the ice plant.

The Budget –
The 2023 budget is under development by staff; there will be a Special Council Meeting in January to review the draft 2023 budget. The budget serves as one of the planning documents we rely on to guide our activities and investments. There are many competing pressures and interests; and many outside factors beyond our control: inflation and cost-of-living; MPAC freeze on assessments; cost of outside agencies; Provincial funding year to year variability, and more.

Outside Agencies –
We will continue our engagement with outside agencies such as the Northwestern Health Unit, Kenora District Services Board, and Ontario Provincial Police. We are very fortunate to have such positive and community-minded agencies.
Each Council Term has its surprises and emerging/emergent/emergency events. Among those in the Term just completed were a windstorm, a flood, and a pandemic. This coming Term will have its' own surprises and emergencies and we will respond appropriately.
There are some areas where I think that we can enhance our performance. I am not implying that we are doing a poor job, but I do believe there is room for improvement. In the constantly evolving world of communications we must do our best to adapt with the times. Physical accessibility both in our outdoor and indoor spaces can be upgraded. We are engaged on Truth and Reconciliation, but I believe we need more Indigenous leadership and more community grass-roots involvement. We continue to recover from a significant flood event and we can learn from it and improve our emergency response capacity.
I would like to conclude with an acknowledgement to the Municipal staff – Administration, Management, and front-line employees. Thank you for all you do for our Municipality. At times it can be even less than a thankless job – so it is important that you know Council appreciates and supports your work.
At the Municipal level democracy is clearly expressed by voting in the municipal election; it is exercised by discussion, debate, and decision at the Council Table; and it is maintained by the processes, procedures, and policies kept in place by Staff. Thank you.
As for Council – I refer you to the poem 'If' written by Rudyard Kipling. English teachers be warned – I have paraphrased and revised to suit our purpose. With apologies to the author:

IF:
If we can keep our heads when all about us
Are losing theirs and blaming it on us,
If we can trust ourselves when all others doubt us,
And if we consider their doubts too;
If we can wait and not be tired by waiting,
Or being lied about, let's not engage with lies,
Or being hated, let's not give way to hating,
And if we don't look too good, or talk too wise,
If we can bear to hear the truth we've spoken
Twisted by trolls to make tropes for fools,
If we can talk with crowds and stay true to our values,
And if we walk with big wheels but don't lose our common touch,
If neither enemies nor friends can hurt us,
If all people matter to us, but none too much,
Then colleagues, we will be - a Council.

Editor's Note:
At their inaugural meeting, Council directed that the Regular Council Meetings for November 16, 2022 and December 21, 2022 to be merged into one Special Council Meeting on December 7, 2022 scheduled for 5:30 p.m.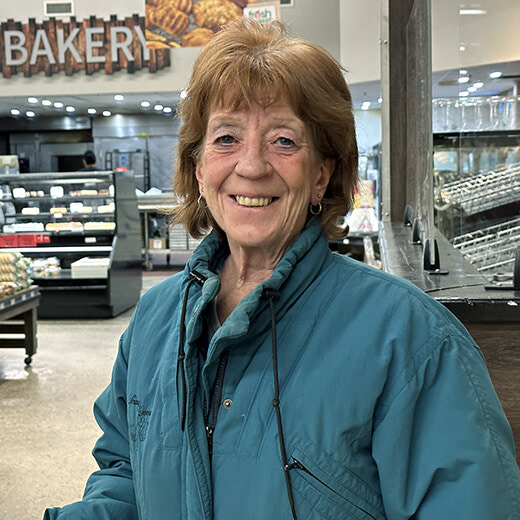 Tuesday, November 22, 2022
Judy Henrickson, Andrea Degagne, Allan Walski, and Thierry Tawokam answer this week's question.