From The Archives
Wednesday, October 2, 2002
Top stories
NEWS:
MNR protects islands for eternity
Over a thousand islands on Lac Seul are collectively one of 378 protected areas outlined in Ontario's Living Legacy Land Use Strategy in 1999.

NEWS:
Gordon wins Lac Seul election for Chief
At 1:30 a.m. Sept. 27 after counting votes for five hours, Electoral Officer Doreen Quedent announced in the band hall at Frenchman's Head, Lac Seul First Nation, "I would like to introduce the new chief." NEWS:

NEWS:
Municipal Strategic Plan will mean clear direction and better accountability
If the Town and Bill Dawes didn't get the crowd they expected, the upside was a more intimate and informal setting to engage in a lively discussion. Public meetings held in Sioux Lookout Council Chambers Sept. 25 and the Hudson Community Hall Sept. 26 allowed residents to discuss a draft version of the Municipality of Sioux Lookout's new Strategic Plan.

Cover Photo:

Happy trails…
Two-year-old Blake Windego rides high in the saddle of Robin the pony.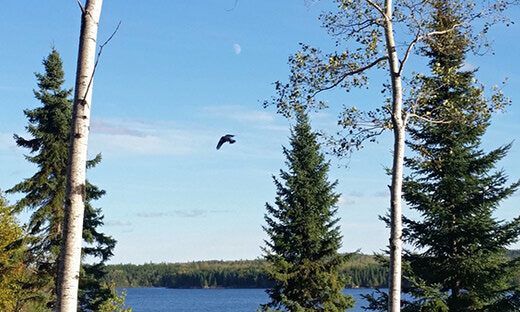 Wednesday, October 5, 2022
When I was a boy, among the ugliest names to be saddled with was yellow-bellied sapsucker. It was an insult, hurled to hurt, meaning sissy, or chicken butt...