From The Archives
Wednesday, March 16, 2005
Top stories
NEWS:
Threads weave pattern of reconciliation
When Laurel Wood received a New Year's greeting that mentioned an international weaving project, she knew it would work for Sioux Lookout.
NEWS:
Saan's future may be sans Sioux Lookout
"I haven't put my resume out on the street yet," said David Drummond, manager of the Saan store in Sioux Lookout. The liquidation of the store's merchandize started early in the year, around the time when the clothing and shoe store filed for bankruptcy protection, early in January.
NEWS:
Health unit increasing community presence
The Northwestern Health Unit recently released its strategic plan for this year, and its focus will be to increase service in the North.
Cover Photo:
King of the castles
A larger-than-average amount of snowfall this winter has made it easy for father and son team Ralph and Adam Johnson to build a snow castle with connecting tunnels for sledding. The structures were built using blocks cut from the accumulated snow.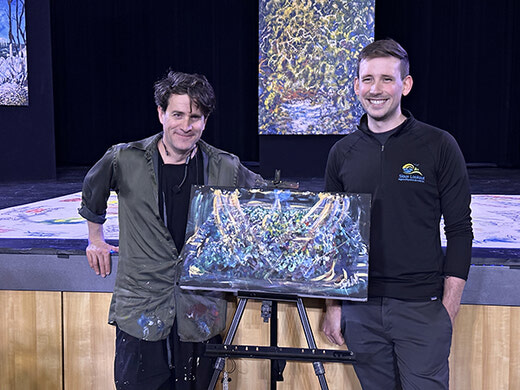 Tuesday, March 14, 2023
The Royal Manitoba Theatre Centre (MTC) made its return to Sioux Lookout on Feb. 22 before a packed house of 120 Sioux Hudson Entertainment Series audience members...