From The Archives
Wednesday, June 10, 2015
Top stories
NEWS:
New high school project progressing on time and on budget
Members of the community got a chance to see what Sioux Lookout's new high school is shaping up to look like, both inside and out. The opportunity came in the form of an open house public meeting hosted by the Municipality of Sioux Lookout and the Keewatin Patricia District School Board (KPDSB) on June 1 at Sioux Mountain Public School (SMPS).
NEWS:
Truth and Reconciliation Commission releases findings
The Truth and Reconciliation Commission released its summary report and findings last week, a culmination of six years of hearings and testimonies from more than 6000 residential school survivors and those close to them. "For over a century, the central goals of Canada's Aboriginal policy were to eliminate Aboriginal governments; ignore Aboriginal rights; terminate the Treaties and through a process of assimilation, cause Aboriginal peoples to cease to exist as distinct legal, social, cultural, religious, and racial entities in Canada," the report states.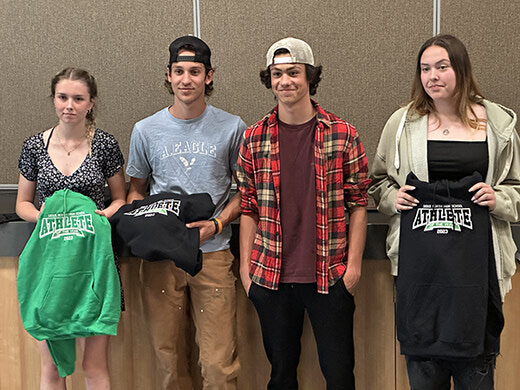 Wednesday, June 14, 2023
Sioux North High School (SNHS) recognized the athletic accomplishments of its athletes during a special awards ceremony on June 8 at the school...