From The Archives
Wednesday, August 10, 1994
Top Stories
COVER PHOTO:
Story time for toddlers
Blueberry Bert joined the children at the Sioux Lookout Library to listen to a story. Assistant librarian Wendy MacDonald organized the event for the area's children as part of the Blueberry Festival activities on August 2.
NEWS:
Sioux sorority raises $10,000 in one night
It took 10 months to prepare, a generous Sioux Lookout community and one night of 300 screaming women to raise over $10,000 for charity. Beta Sigma Phi's Epsilon Zeta held its fourth annual Ladies Night Out Charity Auction August 4, and in more than three hours of frantic bidding and raucous fun were able to help the Sioux Lookout District Health Centre and Cancer Society.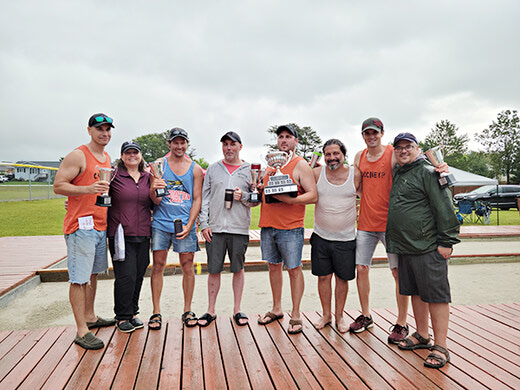 Tuesday, August 9, 2022
Twenty-five teams took part in this year's Sioux Lottery Blueberry Bocce Tournament, played on July 31 at the Bocce Courts at the Outdoor Rec Complex...