From The Archives:
Wednesday, April 21, 2004
Top stories
NEWS:
Town's Strategic Plan revisited
Eliminating derelict buildings and creating an effective way of cleaning up the town's litter were two of many suggestions at a Sioux Lookout Strategic Plan review.
NEWS:
Bouchard back from peacekeeping tour in Bosnia
Dan Bouchard is back from a six month tour in Bosnia, but he won't be home for long before heading to Petawawa to train for his next mission.
NEWS:
Confederation College cutting programs
The Sioux Lookout campus of Confederation College has so far been unaffected by cuts the college is making in order to trim $3.4 million from their operating budget for the school year of 2004-2005.

Cover Photo:
Merry-go-round
Laughter filled the air as these children took advantage of Saturday's warm, sunny weather to enjoy a few spins on this carousel located at Lions International Playground on Wellington Street.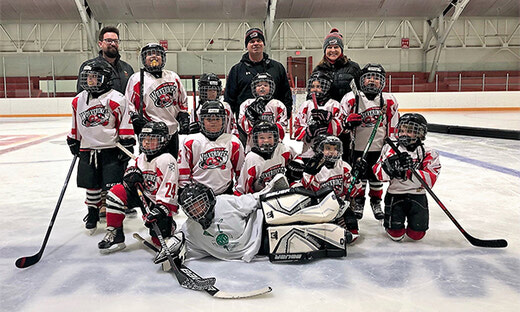 Tuesday, April 12, 2022
The Sioux Lookout Minor Hockey Association (SLMHA) wrapped up the season with a series of hockey banquets over the week of April 4 through 8, with each division having its own evening to celebrate...