From The Archives
Tuesday, August 25, 1992
Top Stories
NEWS:
Ontario Lieutenant Governor to visit Sioux Lookout
The Honourable Henry N.R. Jackman, recently installed as Ontario's 25th Lieutenant Governor, is looking forward to his visit to 6 communities in northern Ontario, and is scheduled to be in Sioux Lookout on Tuesday, September 8, 1992.
NEWS:
Local Arthritis Society sets goal of $10,000
With a goal of $10,000 this year, the Arthritis Society workers in Sioux Lookout have given themselves a challenge. With help from the community this goal can be overcome.
NEWS:
We're moving!
The Sioux Lookout Bulletin will soon be relocated to our new office at 40 Front Street, near the intersection with 3rd Avenue. Our present location at 54 Queen Street will still be in use up until early September.
COVER PHOTO:
A little off the top please – Fred Parsons was busy last week trimming the trees surrounding the MNR district office.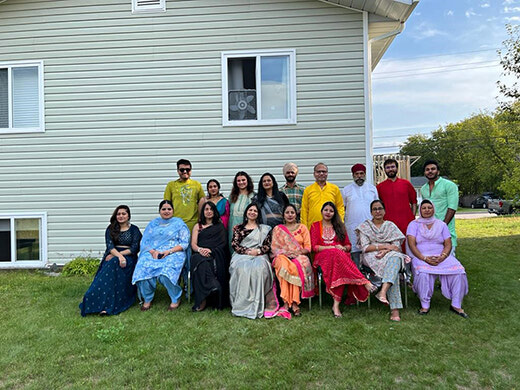 Thursday, August 31, 2023
India is famous for its vibrant enriched festivals. Navratri is a festival in which people joyously worship Goddess Durga...