First degree murder charges laid after suspicious death in Pikangikum First Nation ruled a homicide
Tim Brody - Editor
The Criminal Investigation Branch (CIB) of the Ontario Provincial Police (OPP) is ruling a suspicious death in Pikangikum First Nation on September 25 as a homicide.
According to police, a post-mortem examination at the Forensic Services and Coroner's Complex in Toronto confirmed that the deceased is Jerome Quill, 24-years-old of Pikangikum First Nation.
Police shared in an Oct. 19 media release that a 17-year-old, who cannot be named under the Youth Criminal Justice Act, and a 20-year-old from Pikangikum First Nation have been arrested and charged with First Degree Murder, Section 235 (1) of the Criminal Code.
The accused have been remanded into custody and are scheduled to appear before the Ontario Court of Justice in Kenora at a later date.
The investigation by the OPP North West Region Crime Unit and the Pikangikum Police is continuing, under the direction of the OPP CIB.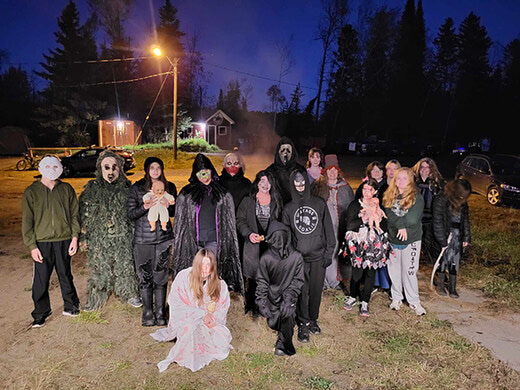 Wednesday, October 25, 2023
Hundreds of people visited Cedar Bay last Saturday for Trunk or Treat and Boo At The Bay...