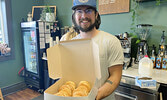 Donut Day!
Hub Collective Roast Master Jesse Hochstetler displays donuts prepared by local residents Susan Hochstedler and Jan Hochstetler, which were for sale along with drinks on a blueberry drink menu, at the Hub Collective for Donut Day on July 29.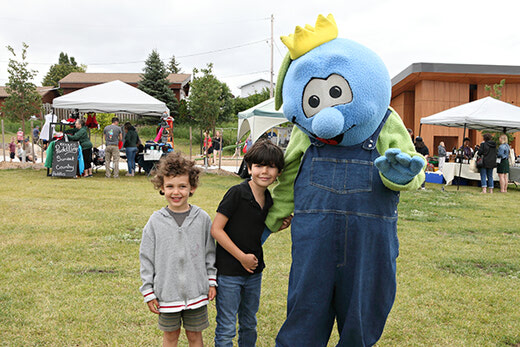 Tuesday, August 2, 2022
Brothers Ron and Eytan Goldstein make a new friend during the opening ceremonies of the Blueberry Festival, Festival mascot Blueberry Bert.