Diversity, inclusion celebrated in Sioux Lookout
Tim Brody - Editor
Diversity and inclusion were celebrated in Sioux Lookout on July 31 through an LGBTQ2S+ Pride Celebration Parade.
More than 50 participants, many decked out in a rainbow of colours, walked east from St. Andrew's United Church along Queen Street, turning south on Fifth Avenue, then proceeding west along Front Street to the Town Beach.
Devin Rosemin, one of the event's coordinators, said, "I think it was an incredible turnout. We haven't had a parade since I think it was before COVID, so this is a lot more than I could have ever expected."
He added, "For a small town I'm a little bit surprised, but pleasantly surprised. It's amazing. The town has shown so much support through the Community GSA with the youth and the hospital as well, so it's incredible."
He added, "With the parade not going for two years because of COVID, this is really important, especially for that community aspect."
Ontario First Nation Young Peoples Council (OFNYPC) Youth Council member Kieran Davis, who is also a Treaty #3 2SLGBTQQIA+ Council member, commented, "I was very surprised to see so many people out, especially after the pandemic. There were not many Pride events throughout the pandemic. I feel this was a good start to reconnect with all of our people here in Sioux Lookout, so it was really good to see a lot of familiar faces and a lot of news faces."
Davis, a trans male who is two-spirited, added, "It amazed me though from when we started GSA club and when we started our first Pride, there were not more than 20 people for the first one and to see this many people is crazy for such a small town."
Asked further about the turnout and taking part in the parade, Davis replied, "I grew up here, these are my people. I walk with my people proudly and to be acknowledged and to be seen, it was just a really great feeling in general."
Event participant Bex Haines said of the turnout, "It makes me incredibly happy."
Haines said of the support shown through the event, "Feeling that validation makes me very happy."
Kaitlin Sanders took part in the event with partner Amey Legere.
Sanders said of the turnout, "I think Sioux Lookout has always been a town where there has been a lot of support for the LGBTQ2S+ community and this was more than I was ever expecting. I love the variety of outfits, all the different flags, love to see that. The turnout is just incredible. We have a lot of community support as well with the police, Sioux Lookout Meno Ya Win Health Centre Mental Health and Addictions Program, St. Andrew's United Church… so great to have everybody coming together for this beautiful event."
Sanders, who was dressed in rainbow colours from head to toe, won the event's award for most colourful costume.
Sioux Lookout Mayor Doug Lawrance, who participated in the parade, said of the turnout, "I think it's wonderful. This seems to be a large turnout. From the Municipal point of view, very supportive, I'm very pleased we were able to get our rainbow crosswalk in in time for this."
The rainbow crosswalk, which will be a permanent fixture by the Town Beach, was approved by Municipal Council last year.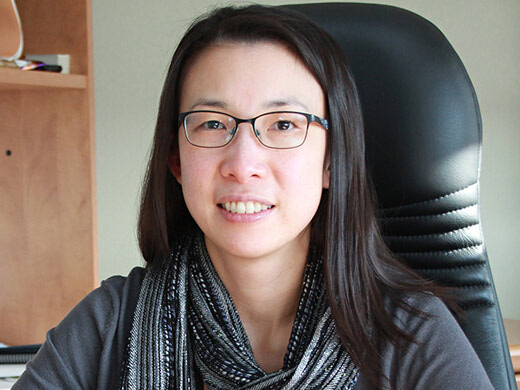 Tuesday, August 9, 2022
"Unfortunately, we are seeing an increase in COVID-19 activity across our region," Northwestern Health Unit Medical Officer of Health Dr. Kit Young Hoon told regional media on August 5...