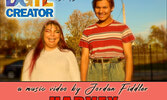 Digital Creator Program receives funding for new equipment
Jesse Bonello - Staff Writer
The Digital Creator North program, which is hosted in the digital media room at the Sioux Lookout Public Library, announced the Digital Creator program received a grant of $150,000 to be divided between their six Digital Creator North spaces.
"We're excited to announce that we've received a 150,000 dollar grant from the Ontario Trillium Foundation, which will be used to purchase new equipment across all the Digital Creator spaces in northern Ontario, including Sioux Lookout. We're very grateful to receive this grant and look forward to providing new opportunities and experiences for youth across northern Ontario in 2020," said Sarah Fraser, Digital Creator North Program Lead in Sioux Lookout.
"A couple months ago, they asked all the Program Leads to make a wish-list and to make it with the teens because each space is unique depending on the unique people who visit the space. Based on that, we came up with a few things like a new gaming PC, a few more iPads and Apple Pencils for digital art, a button maker, a keyboard, a guitar, and another (DSLR) camera with a new lens," she said.
The Digital Creator website, digitalcreator.ca, describes the program, "The Digital Creator Program operates as a drop-in, out-of-school learning environments for youth to develop skills in digital media using a participatory culture model and are staffed by full time mentors. This project is aimed to have a positive cultural impact on Northern Ontario by increasing participation in the media arts sector in six small to mid-sized communities. The Digital Creator sites are located in the following partnering communities — New Liskeard, Timmins, Elliot Lake, Sault Ste. Marie, Kenora and Sioux Lookout."
Fraser said the Digital Creator Program in Sioux Lookout currently sees an average of ten youth that regularly attend and enjoy the programming.
"When I see them thriving, enjoying, and being supported in the ways that they want to be as artists then I know I've done my job. This place is such a great vision for our town," she said.
"We're so grateful for our partnership with the Sioux Lookout Public Library for providing us with such an ideal room that meets all of our needs, and the youth love having their own space to be themselves," she added.
One of Fraser's regular attendees Jordan Fiddler, who has been attending Digital Creator North for two years now, has been utilizing their resources to complete his own projects, including music videos. His most recent music video, which was posted on YouTube on Nov. 7, has over 500 views and over 30 likes.
"He's really taking advantage of this program and what it has to offer. Teens just come in here to experiment, but Jordan is unique in that he actually creates projects and completes them," said Fraser.
"I came here, I saw that they had equipment, and I thought maybe I could do stuff with this… I make a lot of music videos for bands that aren't really popular so that they can also watch it. I don't really go for artists that are too big because I know that they have their own thing. I feel like if I just go for smaller artists they'll appreciate it," said Fiddler, who graduated from Sioux North High School last year.
Fiddler said he's heard back from artists about his music videos. Recently, Fiddler also hosted his own film screening at Digital Creator, which saw over 35 community members attend.
"It was a special event that Jordan put on himself. We put it out there and advertised it and 36 people came. It was mainly teens but also a handful of adults came to support Jordan and what he's doing. I watched how intrigued and inspired they were," said Fraser.
Along with their regular programming, Fraser said the Digital Creator North space has recently been open to adults too. She said they've been hosting a photography club, which has featured different workshops, presentations, and opportunities to use different equipment.
"Adult wise, we've opened up the space to adults every Thursday night. We're hosting a photography club in Sioux Lookout… It will feature various workshops, which will strengthen your photography skills and introduce you to new ones. So far, we've had a few presentations, opportunities to explore camera settings, and a portrait workshop. We hold meetings around twice a month on Thursday evenings, and our plan is to continue the club indefinitely. It's been really exciting because it's Sioux Lookout's only photography club. Since the main mission of Digital Creator is to support local artists, when we were approached by photographer Devon Opden Dries about the possibility of beginning a photography club the answer was yes!" she said.
For more information on the Digital Creator North programming and schedule, visit their Facebook page @DigitalCreatorSLKT.
To see Jordan Fiddlers videos, visit his YouTube channel by searching Jordan Fiddler.