Dick's Hideaway
Spring walk
Today was a great one for a walk - overcast, cool, snowy and brutal for a spring day - but a beauty for a little hike.
I decided to treat the dogs to a walk to camp. Through a series of old trails and some dead reckoning through the woods we made the trip in two hours. I judged the distance to be about four miles.
Enroute we passed this cairn erected to honor local outdoorsman George Kendall and the burial ground of Sioux Lookout influenza victims from 1908 - 1915. Speculation is that the bodies were transported by train to the burial ground a couple miles west of town to isolate the disease from the townspeople of the time.
The cemetery became forgotten and grown over in the wilderness as the seasons marched relentlessly on, until a few years ago when George Kendall, embarked on explorations of his own, chanced upon the little meadow of graves.
Markers, records, names disappeared long ago. A new cross has been placed at each site, but the stories underneath may never be known (on the other hand, anyone reading this who has information, should let me know. Please.)
The pups and I shared a special joy as camp came into sight. It's the first time we've been there for weeks. Much of the snow has melted. Six Robins were busy scratching up the forest floor. Oscar the Grouse didn't make his appearance in person, but he left tracks in the mud. Camp is patiently awaiting spring and summer days ahead. We all shared some daydreams for a couple wonderful hours before beginning the two-hour return walk.
At home, both dogs immediately chose couch positions and have embarked on an evening of sweet dreams.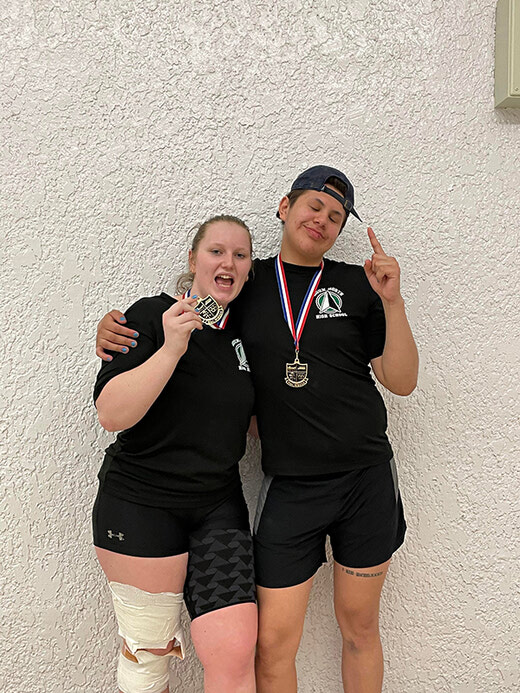 Tuesday, May 2, 2023
Sioux North High School Warrior athletes Marek McKay and Presley Brohm are heading to OFSAA, the provincial championship...