Dick's Hideaway
Spring!
Woo hoo!! It's spring! I just looked out the window while pouring a glass of wine, and smiled as I saw these mice dancing together among the chickadees.
Based on this, I predict a somewhat early ice-out... the last week of April here on Pelican Lake.
I can hear today's song - Muskrat Love by Captain and Tenille. Happy equinox my friends.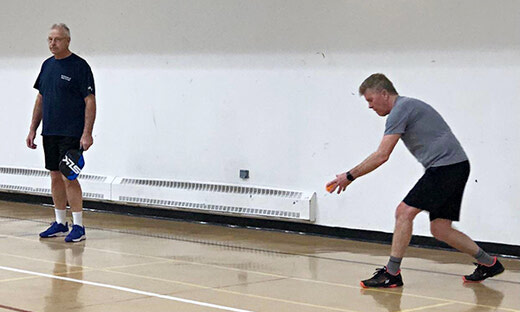 Tuesday, March 21, 2023
A small group of enthusiastic participants took part in a pickleball tournament held on March 16 at the Recreation Centre as part of this year's Sioux Mountain Winter Festival...