Dick's Hideaway
Fareed's dollar
Fifty years ago Fareed Ali and I sat together with a pitcher of beer in the old Crest Hotel in Thunder Bay and ripped a dollar bill in half.
We each pocketed one of the halves, vowing to put them together and buy a bunch of beers when we met up again.
Fareed returned home to Trinidad. I have kicked around Northwestern Ontario, my favorite spot in the universe, for the decades since, still carrying my half of the small fortune in beer money.
I think it's time for Fareed and I to find each other.
Fareed had a brother who taught at Confederation College in those days. I think he was with the college for many years. I have forgotten the brother's first name, but his last was Ali, like Fareed's.
I'm wondering if any of my Thunder Bay friends - or any of my friends, really - have any clues as to how I might find Fareed's brother (and with his help, find Fareed). If so, I will tell you how it came about that I named one of my Siamese cats Fareed.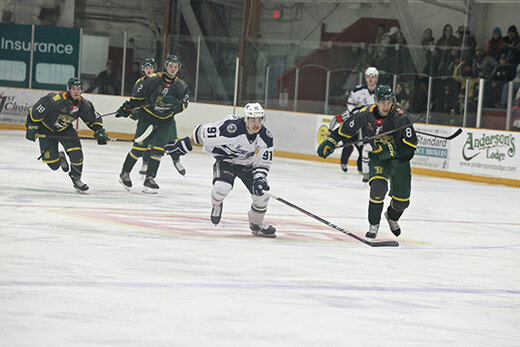 Tuesday, February 21, 2023
The Sioux Lookout Bombers couldn't get any offense going and were blanked 5-0 by the visiting Dryden GM Ice Dogs in a physical contest on Feb. 18 at The Hangar (Sioux Lookout Memorial Arena)...