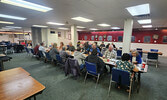 Cribbage Tournament fills the Lower Legion Hall
Andre Gomelyuk - Staff Writer
The Royal Canadian Legion, Branch 78, hosted a Cribbage tournament on October 22.
The tournament hosted a field of 22 competitors for the day. The Legion Cribbage Tournament included door prizes of cooking seasonings and the top three players were given prizes that included gift cards from Giant Tiger and The Beer Store.
First place went to Bruna Parker with a score of 1429. Second place went to Gilbert Bunting with a score of 1418. Third place went to Gina Wesley with a score of 1403. A door prize sponsored by Bucky' Blend Spices, was awarded to Tanya Nugent.
Tournament representative Andre Larocque said there was a great turnout for the event with a variety of ages, including two participants in their 90s. Larocque emphasized Cribbage is for all ages and hopes to keep playing Cribbage also in his 90s.
Jack Woychyshyn, 90 years old, was present at the event and shared his appreciation of being a part of the Legion Cribbage games. Evelyn Makakinouk, who will be turning 93 this week, shares she was at the Legion Cribbage event to come out and socialize. Both were happy with the event and the games played.
The cribbage tournament had muffins and coffee for the players and the Legion Ladies Auxiliary catered a lunch of chili from their take-out event.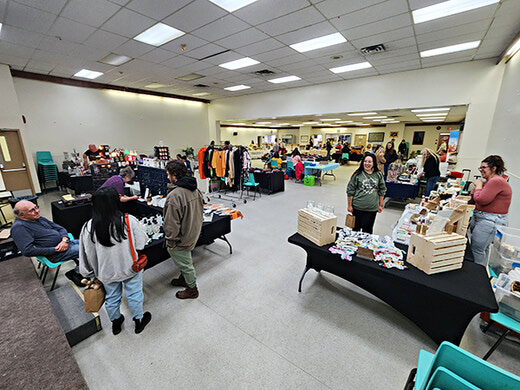 Tuesday, October 25, 2022
The Sioux Lookout Chamber of Commerce held a Fall Market on Saturday October 22 from 10 a.m. to 2 p.m. in the Upper Legion Hall...