Council opposes proposed harvesting operations near Hudson
Tim Brody - Editor
The Municipality of Sioux Lookout is opposing proposed harvesting within the Municipal boundary and adjacent to the community of Hudson as laid out in the Review of Proposed Operations for the Lac Seul Forest 2024 -2034 Forest Management Plan.
During a special meeting of Council on April 4, Council authorized Mayor Doug Lawrance to submit a letter to the Ministry of Natural Resources and Forestry's (MNRF) Red Lake, Sioux Lookout District management forester outlining Council's concerns regarding the 2024 -2034 Lac Seul Forest Management Plan tree harvesting in the community of Hudson.
The letter states that, "Our Council strongly believes that this plan will have negative impacts on our community that have long been accustomed to using these areas for recreation. The tourism industry will also be negatively impacted by the harvest. For the residents, there is a deep connection to the land and many rely on it to enhance their well-being and quality of life.
"We urge the MNRF to consider alternatives and implement a plan that prioritizes sustainability and community well-being. We must work together to ensure that our natural resources are preserved for future generations."
Hudson residents had shared their concerns recently with The Bulletin, on social media, with members of Council, and had written letters to the management forester.
Hudson resident Bob Starratt had shared, "This area is the closest comparison we have to your Cedar Bay in Sioux as far as recreational use. There's everything from dog walking to snowshoeing, cross-country skiing, summer walking, hiking, bike riding through there."
Hudson resident Nicole Rose shared in a letter she submitted, "I am writing today with an urgent request to stop plans to deforest the community recreation areas around the Mill Road, Johnny Lucs Road, and Mud Lake, in Hudson. As a resident of this community, I strongly protest against this ongoing destruction of an area that is so close in proximity to our community and is held even closer to the hearts of our community members."
Comments on the proposed operations for the Lac Seul Forest were due April 6.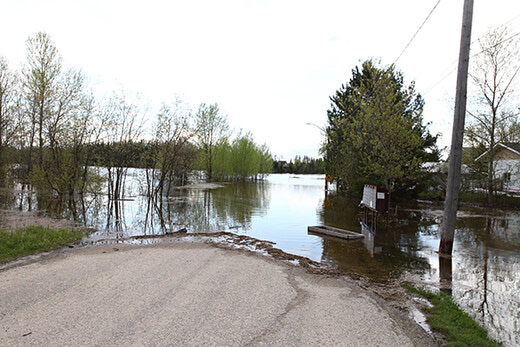 Wednesday, April 12, 2023
Sioux Lookout will receive up to $458,000 in provincial disaster recovery funding to help cover the costs of the emergency response, debris clean up, and repairs to municipal infrastructure related to flooding across northwestern Ontario last spring...