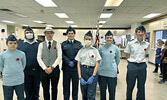 Air cadets holding open house
Members of 270 Otter Royal Canadian Air Cadet Squadron will be hosting an open house on Nov. 15 from 7:30 p.m. to 8:30 p.m. at Sioux Mountain Public School with an emphasis on recruiting volunteers for the squadron. The open house will also be an opportunity for local youth and their parents to learn more about the program.
Cadets assisted with a Remembrance Day Tea last Saturday. Pictured from left are: Andrew Hildebrand, Major Ted Mitchell, Commanding Officer, Meritt Penner, Mihtig Donnelly, Maelle Penner, Emma Bates and Andrew Perry.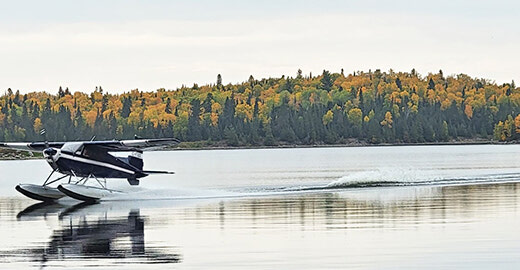 Tuesday, November 8, 2022
A warmer than average October in Sioux Lookout with only a trace amount of precipitation according to Environmental Canada...