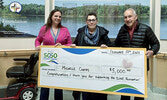 50/50 winner
Michelle Coates of Sioux Lookout was the lucky winner of the Feb. 17 Sioux Lookout Meno Ya Win Health Centre (SLMHC) Foundation 50/50 draw, taking home $5000.
The Foundation shared on its website that, "All lottery proceeds help with the enhancement of quality care and service at SLMHC. Each 50/50 purchase makes a difference to local health care and to our hospital! Thank you for your support."
Pictured: Michelle Coates (centre) is congratulated by SLMHC Foundation board member Terry Jewell (right) and SLMHC Foundation Donor Relations/Operations Coordinator Melissa Slade (left).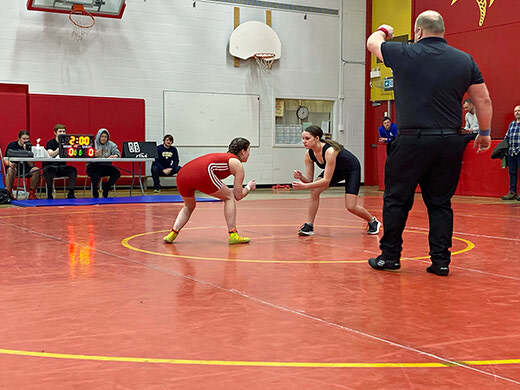 Tuesday, February 21, 2023
Cupids, hearts and flowers on Valentines?  For your Sioux North wrestlers there was only blood, sweat and Warrior pride...