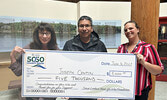 50/50 draw winner
Sioux Lookout's Joseph (Rob) Cantin was the lucky winner in the latest Sioux Lookout Meno Ya Win Health Centre Foundation (SLMHCF) 50/50 charity draw, taking home $5000 from the June 6 jackpot.
Cantin said he was quite surprised to find out he'd won, "I was in shock. Very surprised. I was grinning right away."
Cantin said he regularly purchases tickets for the 50/50 charity draw, "My son works here and I also want to support the hospital."
Cantin plans to share his good fortune with his family.
People can purchase tickets for the next SLMHCF charity 50/50 draw by visiting foundation.slmhc.on.ca/5050.
Pictured: Rob Cantin (centre) is congratulated by SLMHCF President Christine Hoey (left) and SLMHCF Donor Relations/Operations Coordinator Melissa Slade (right).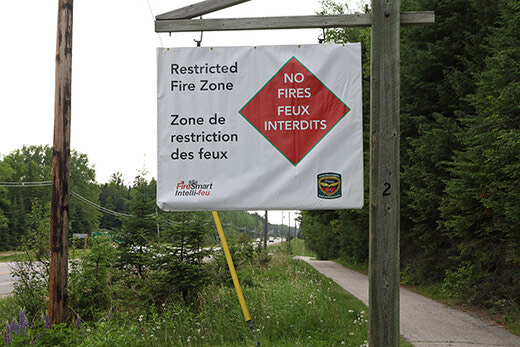 Wednesday, June 14, 2023
As of last Sunday evening, there were 36 active fires in the Northwest Region according to the Ministry of Natural Resources and Forestry's Aviation, Forest Fire and Emergency Services (AFFES)...