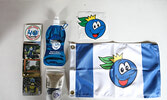 40th annual Blueberry Festival fast approaching
Tim Brody - Editor
Sioux Lookout's 40th annual Blueberry Festival gets underway on July 29 and more than 80 events have already been registered.
Blueberry Festival Committee President Dori Hopko shared, "We have our traditional opening ceremonies, Bert's Birthday Party, the Rotary Pancake Breakfast is a go ahead again. We have the fireman's kids day. We have bocce that's coming back. We have softball. We have a lot of golf events. We have laser tag and as a special for the Blueberry Festival we have a logging group called Laughing Loggers with Timber Tots. It's a logging show out of BC, and they'll be doing a demonstration… they will be doing three shows a day on August 7 and after each main show will be the Timber Tots show. The Timber Tots is interaction with kids. The car show is a go ahead. The library is doing events."
The Sioux Mountain Music Festival is also a go for this year.
"In celebration of our 40-year anniversary, we decided we would do a few different fundraisers for the Blueberry Festival. We have partnered with Sweet Lake of the Woods and they do chocolate covered blueberries, so we have those for sale at some retail stores as well as the Travel Information Centre… We also have our Blueberry Bert flags (12" x 18") … that's a nice gift idea to put on your boat or your window. We have the Blueberry water bottles that you can attach to your backpack, so they're reusable. We also have window stickers, which is something new this year. It's a picture of (Blueberry Festival Mascot Blueberry) Bert's head. We have our generic t-shirts which are available right now at the Travel Information Centre. We are still accepting custom orders, so if anybody would like a custom order t-shirt, they can have their business name or family name put on the front of the t-shirt," Hopko said.The cutoff date for custom t-shirts is July 8.
"We also partnered with Catspaw Printing, and he has created a coaster set. So, on our Blueberry coaster set, one is the logo, and then we did unique pictures of Blueberry Bert to promote Blueberry… they're great gift ideas, souvenirs for people," Hopko added.
"We are also doing an alumni get-together at the Legion Wednesday, August 3, at 7 o'clock. Anybody who has been a coordinator, festival event helper, we want to celebrate you for helping us make it to this point," Hopko said.
The printed schedule of events is expected to be ready for mid-July.
Though the cutoff to get into the printed schedule of events has passed, Hopko said people can still register late events, which will be listed on the Sioux Lookout Blueberry Festival Facebook page and on the festival's website
(www.blueberrybert.com).
The Blueberry Festival Committee is still looking for volunteers to join their board.
"For those kids looking for community hours, this is a key time. We have 10 days of festival fun that if anybody needs community hours, give us a call. They can leave a message with the Blueberry Office, 737-3227 or call me at 737-3674," Hopko commented. People can also email the Blueberry Festival Office at [email protected].
"I think there's a lot of excitement and buzz because now we can have a real festival back again. We had to evolve a little bit for the past couple of years because of the pandemic but were able to still host some type of event. So, I think the general public and people coming back are excited to have the in-person capabilities again," Hopko concluded.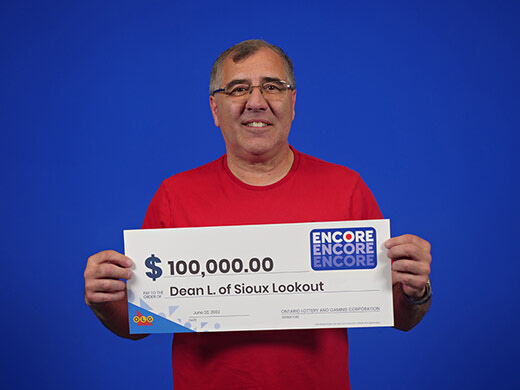 Tuesday, July 5, 2022
Luck was with Dean Larose of Sioux Lookout when he matched the last six of seven ENCORE numbers in exact order in the May 14, 2022 LOTTARIO draw to win $100,000...