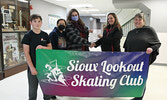 $10,000 Christmas present for Sioux Lookout Skating Club 50/50 draw winner
Tim Brody - Editor
A $10,000 Christmas present for a lucky Sioux Lookout resident.
Jessica Morton was the winner in the Sioux Lookout Skating Club's 50/50 draw which took place last week.
Morton said she was quite surprised to find out she had won. "I'm still in shock," she stated.
Morton has not yet decided how she will spend her winnings.
She said she was happy to support the skating club, "I think it's important. I think that's part of community is you need to support a community to have a community."
"Jess is one of our best friends and probably one of the most generous people I've ever met in my life," said Andrea Cospito, whose daughter Rilynne sold the winning ticket.
"She does nothing but give to people constantly… It just feels like the best kind of karma that Jess is the one who wins when she is the one who is always giving," Cospito added.
The 50/50 draw was a sellout, with 2000 tickets sold. Club Fundraising Chair Melissa Slade said the community's support means so much to the club, "The support from the community has just been overwhelming. All of our fundraising, but particularly this 50/50, this is the largest that we've had, along with our ducky sales in the summer, we sold out of both. I can't say enough about the community support and what that means to us."
She explained, "We've been trying really hard to do a lot of fundraising over the last year. The Club diminished fairly significantly over the COVID years and we're trying to rebuild back up and because our numbers have been a little bit lower, it means registration costs have been that much higher because unfortunately the fees don't get any lower and so this money really helps.
The club currently has 32 children enrolled in its CanSkate program, and 21 youth enrolled in its STARSkate program.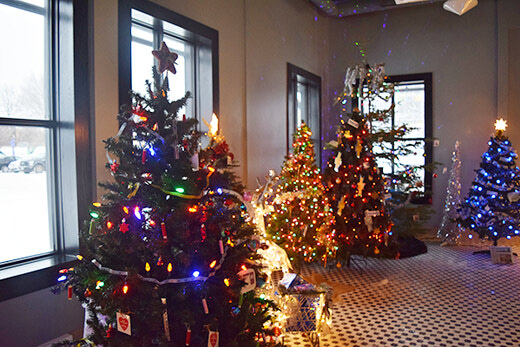 Tuesday, December 6, 2022
The Sioux North High School (SNHS) Prom Committee is hosting a Festival of Trees on Dec. 11 and is inviting more businesses, organizations, and families in Sioux Lookout, Hudson, and Lac Seul First Nation to register and decorate trees for the event...