Community support pours in for Sioux Lookout boy battling cancer
Tim Brody - Editor
The community of Sioux Lookout is rallying around a local family whose 7-year-old son is battling Ewing's Sarcoma, a rare type of cancer.
A GoFundMe page for Jackson Hindy, who just graduated from Grade 2 at Sacred Heart School, has been set up with a goal of raising $40,000 to assist the family at this time. As of the morning of July 18, after being posted for approximately a week, nearly $24,000 had been raised.
"Jackson will be undergoing aggressive treatment for the next year at the Health Sciences Centre Winnipeg, including chemotherapy, surgery and many investigations. Jackson's parents, Jeff Hindy and Harriet Monias, are now faced with the difficult task of relocating to Winnipeg in order to support Jackson. They have been required to take extended leave from work. This has placed a significant financial burden on them and their 4 children. We are asking for any support you may be able to give for Jackson, his parents, and his siblings, so that they can be there for Jackson and give him the best chance at a full recovery," the GoFundMe page stated.
On July 13, friends of Jackson's, Axton and Malenah Rousseau and McKean Tinney set up an iced tea and hot dog stand, raising $250 to help their friend.
Jackson's parents, Jeff and Harriet, are expressing their thanks to the community for the support their family has received.
People can support the family through the GoFundMe page at https://www.gofundme.com/f/e3rmn-support-for-jackson.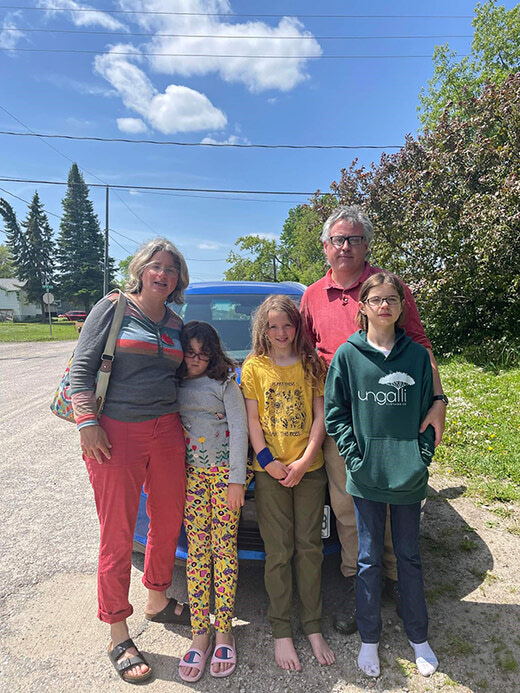 Tuesday, July 19, 2022
With gas prices reaching unprecedented levels and auto manufacturers increasingly offering electric alternatives, it might be tempting to look at Electric Vehicles (EV's)...